THE ARCHIVES
Listed menu: Easy to navigate.
STATEMENT OF THE WEEK:
Cat (on working with customers in Navan)
"Every cunt in Meath'd be atein' the arse a'ya"
WORD OF THE WEEK:
Bogie
-I don't know if I'll drink that. It looks a bit bogie.
DROP US AN E:
waltzer@excite.com
AUDIOFIND
---
The Waltzer Experience is written, designed, coded, and maintained by Alan Wall.

© 2000 Alan Wall
Pam Gets Engaged!
Front page for Pam for the third week running! Last Saturday (22nd) Pam got engaged to her on/off boyfriend, Dougie. She is now sporting a beautiful diamond engagement ring. Well God love the shocked and delighted parents of our fair maiden, who tells me that she won't be setting a date for two years or so. All the boys here in the Business House are very upset, not least myself.
Pam is chuffed out, "on cloud nine" as she put it herself. Only problem is that Dougie will kill her when he finds out that I put the details on the Net. So what does the future hold for our Pam? She just wants to go and live happily ever Rafter and "make little Dougies". And the name of the first one? "Alan Waltzer!" Nice one, Pam. Congratulations.
Stephen Leaves
One of our most esteemed Curriculum Designers is leaving us. Stephen has been with the company since the Dundrum days and he will be missed by many. Best of luck Stephen!
Halfbakery.com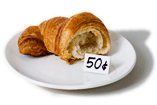 Do you have any half-baked ideas for new inventions or solutions to problems? So do many others, and they are posting them at this site, halfbakery.com. How about tatoos that double as MP3 players? Or a device that tells you when your plant needs watering? Or a glass eye that doubles as a digital camera? These and other strange ideas are waiting...
Photo Deadlines
Every week I try to have some fresh pictures on the Waltzer Experience. But that means getting pictures developed by Sunday afternoon so that they can be up by Sunday night. This really wrecks me buzz, because it means I have to get to a photo-development shop on Saturday at the latest. If I go home to Navan on Saturday, I have to go into the town of Navan during the day, leave the film in, wait around for an hour and then come back home. This costs me time and money, both of which I have limited resources.
Well luckily there is a solution to this monster of a problem. A digital camera can have it's pictures transferred directly to a computer. This cuts out so much effort and work: No film to buy, process, print and scan. It's wikkid! So hopefully this month I will make an auld investment and get meself one.
Now that wrecks me buzz.